Ren lyd fra rørforsterker for musikk i alle hjem

4 patenterte oppfinnelser har resultert i en unik alt-i-ett
plattform med en klasse A radiorør Hi-Fi streamingspiller -

En musikkopplevelse til de fleste kjernefamilier
her er det bare å nyte et lydprodukt i høy kvalitet -
Tradisjonell rørforsterker med "alle" digitale formater

xxxxxxxxxx







Spesielt designet for kjernefamilien - alt-i-ett bordanlegg med radiorør

4 nye patenter, en 100år gammel oppfinnelse og dagens musikk-formater fra Spotify til CD -

Rett og slett en rørspiller er skapt!

Det er ikke lenger en drøm å eie en

rørforsterker med musikk-spiller!


Merk: Lyden blir mer stabil etter 30 minutter rørspilleren er påslått



Mix & Double, vi kombinerer vintage og

ny teknologi for å servere den ultimate lyden!

En nye epoke med høyteknologi,
tilpasset 3" full-range høyttalere til en perfekt match med forrige århundre dobbel triode av forforsterker 2 vakuumrør 12AX7B enkel pentode av effektforsterker 2 vakuumrør EL84, har vi doblet ytelsen fra vakuumrørene.

xxxxx
Bluetooth 5.0, aptX-HD,
your best choice for Hi-Fi streaming
Bluetooth 5.0, aptX-HD music format, almost close to the CD Hi-Fi level,
stop interrupting your streaming music feast by unstable signal anymore.
It is true and possible to enjoy the Hi-Fi streaming through Apple Music,
Youtube Music, Spotify, K.K.BOX or other streaming platforms.
Note: Bluetooth music formats supported WMA, AAC, MP3, FLAC and aptX-HD.
Wi-Fi streaming, let's get the?non-stop music?started.
More wider and stronger streaming connectivity through UPnP Server / DLNA,
fast and simple steps to set up your PC or laptop to start the Wi-Fi streaming.
Smart streaming and category your favorite music as well. Let's PLAY right now!
Note: Windows Media Player 10 or later (WMP) and other UPnP platforms supported, iTunes is not supported.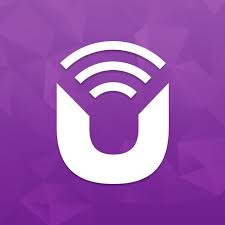 Follow me!?UNDOK?APP, smart-phone controls everything
Smart-phone is your remote control, anything you want,
will all follow your decision, play, pause, snooze, alarm, mode and
channel switch anywhere and anytime.
Besides, a large 3" LCD display equipped, show you all the
detailed information and present status.

More features, what we think is always more than you
?Network?connects the world with you;
?FM?guides you local city tendency;
?DAB/DAB+?provides you one more digital broadcast.
?CD function?with 16bit / 44.1kHz Hi-Res lets you enjoying the Hi-Fi music;
?USB port?just one move to plug & play;
?AUX-IN?gives you a private listening environment.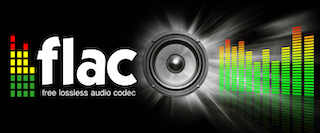 Note: USB music formats supported WMA,OGG, AAC, MP3, FLAC and APE
(Caution: Sampling rate must be under 48kHz).
Note: CD music formats supported CD/CD-R/CD-RW;
CD-DA,CDROM,CDROMXA data file; CD-TEXT function.
Function:
Internet Radio / Spotify Connect / My Music (Music Player) / DAB+ / FM Radio / CD / USB / Bluetooth / Aux
TFT Display: 3'' Rectangle Character Dot Matrix High Bright LCD
Vacuum Tube (Power-Amplifier): EL-84 (6BQ5) x 2
Vacuum Tube (Pre-Amplifier): 12AX7B or 12AX7C x 2
Amplifier Power: 3W x 2 RMS 4O @ 10% THD; 5W x 2 4O (MAX)
Speaker: 2 x 3" (Full Range Drivers)
CD Player: Audio CD / CD-R / CD-RW / Playback Support
USB Music Format: MP3, WMA, OGG, AAC, FLAC, APE
Dimension: 426mm(W) x 177mm(H) x 318mm(D) / 9kg
Cabinet: Wooden