Echowell was established in 1982, in Taiwan. Designed and manufactured solid state relays (SSR), I/O Modules and solid state time delay relays at the beginning. We have entered the field of bicycle computers since 1992, ODM pedaling assistance electric bicycle displays for worldwide famous brand since 2010. In December 2012, Mr. Colin was recruited to set up a R&D team for audio products, and began the journey into the audio industry. It also had a closer meaning to the original echowell brand, and a new page of echowell audio was opened.
Mr. Colin, the key figure of "echowell audio". Colin has decades of experience in development and research in audio products. He also has nearly 40 years in-depth delving into researches in vacuum tube sound system. His representative work was globally exhibited by SUMO a famous American brand in 1998, the world's first P-P Push (Class A) 20W pure vacuum tube amplifier, which uses a triode power tube 300B and a complete set of internal magnetic speaker system. That was the products designed by Colin for SUMO.
Colin was the first-generation engineer in Proton and was taught by the chief engineer of AR speaker system in the United States about 30 years ago. After audiovisual training, he was known as the "Golden Ears". He was capable of designing large-scale Hi-End speaker, and was the first person in Taiwan to design a HI-FI speaker system.
He has deep knowledge in both vacuum tube and transistor Audio systems, and has ODM to many well-known brands as follows:
USA brands: Nad, Tivoli, Cambridge SoundWorks, Crosely and Bose.
British brands: Pure Digital, Plus Audio, Dual and Gear4.
Danish brands: Argon Audio and Eltax.
German brands: Bernstein and Sonoro
Japanese brands: RockridgeSound and Hitachi.
Italian brands Brionvega... etc.
There is no any doubt for everyone that the sound performance of vacuum tube players are better than the transistors, such as it sounds more pure, natural, soft, warm and doesn't sound tiring even after a long time of listening, but it also comes with 2 shortcomings, "bulky and costly", that's why Colin was inspired to create a "lightweight and affordable vacuum tube music player".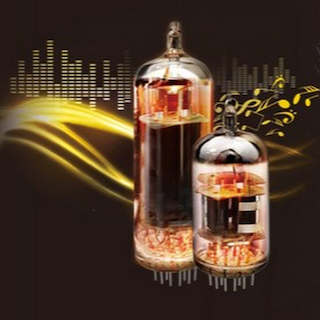 Echowell Audio finally confirmed the direction and decided to put a great effort on this new concept product. After 3 years of efforts, we obtained patents worldwide step by step, and successfully launched the brand-new product that merged the elements between the vintage vacuum tube amplifier and the modern digital technology, "All-in-One Vacuum Tube Music Player".
The first mockup working sample "All-in-One Vacuum Tube Music Player" was released in 2017. It was eventually launched under the brand model name "echoElite Vi" through many times of sound tuning, filtering and testing, even any feedback from all the audio events in the world. We will continue the concept of "Powered by All-in-One Vacuum Tubes" to diversify the product line from portable and medium size of internet radio and Bluetooth speaker to the larger sound-bar and subwoofer with vacuum tube system. In the future, we will continue aim at the goal of "Home Theater" to create a full range of audio products.
read about Echowell four patent here